In the heart of downtown, where the city's vibrant energy never sleeps, a new chapter in the Golden Mystery saga unfolds. FBMDS proudly presents Legendary Ace, the second episode of this gripping multi-game series. Discover all about the intrigue, deception, and suspense of this slot in this article.

As the mystery continues to unfold, the Legendary Ace slot is a game-changer that promises to elevate your casino's appeal and captivate players like never before. Discover why this product is a must-have addition to your casino's game portfolio and get ready to boost your casino's success with this breath-taking multi-pack slots adventure.
Legendary Ace: Unveiling the Intrigue
In the second episode of the Golden Mystery series, players are not just participants - they are key pieces in solving the captivating mystery surrounding Tony Romano's stolen statue.
The game features a rewarding bonus mode and a flexible betting system ranging from 1 to 10. The Scatter symbols present in this product unlock the possibility of winning Extra Spins, adding an element of surprise and excitement to the gameplay.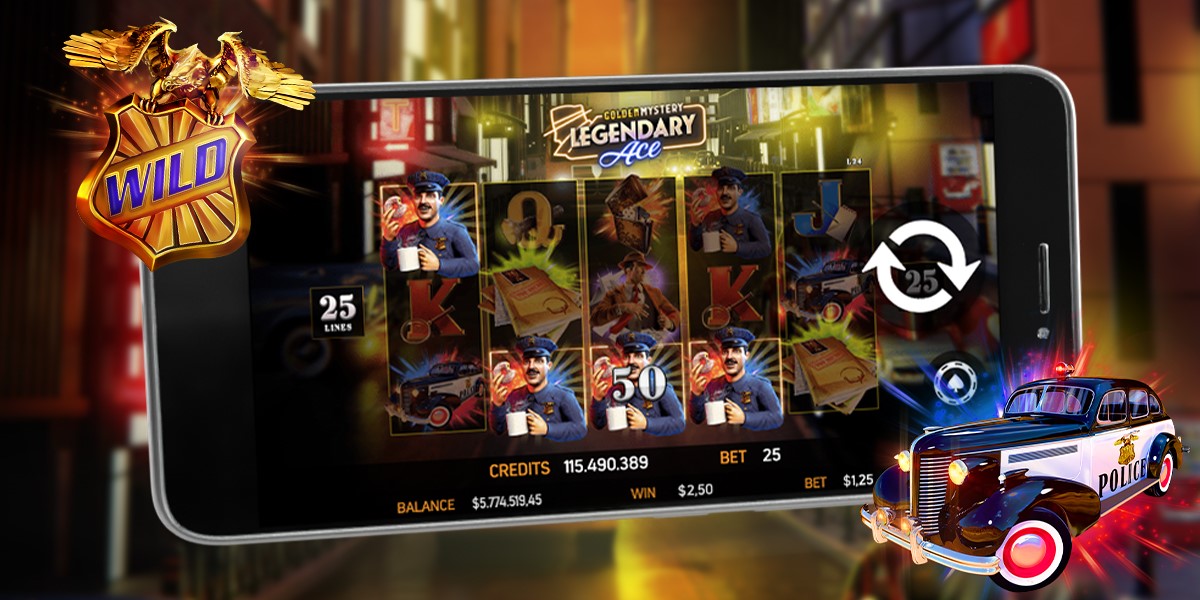 As the story unfolds, casino fans will realize that they are not simply spinning reels but actively participating in unraveling the enigma that shrouds Tony Romano and his prized statue. Each spin brings them closer to the heart of this captivating mystery. Dive into Chapter 2 in the section below!
Legendary Ace: Uncovering the Secrets in a Captivating Plot
If you haven't read the first episode of the series, we recommend reading The Lucky Gazette article, the first chapter of the series. Start reading the second chapter below: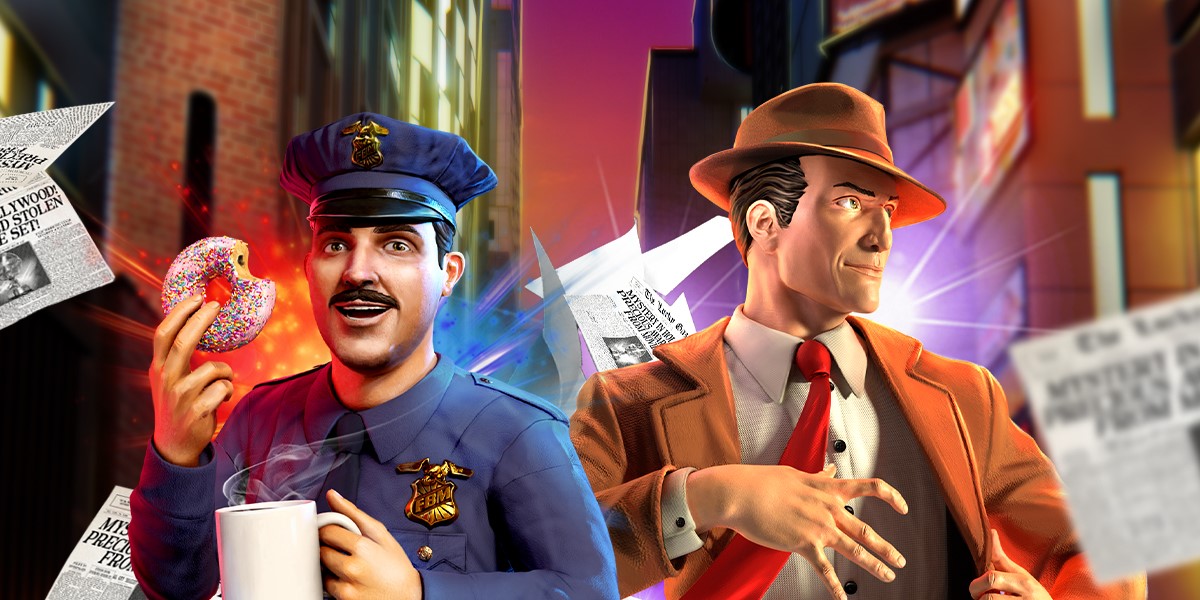 Downtown buzzes with curiosity and uncertainty as the mystery of the stolen Tony Romano statue captivates the city. Officer Jimmy, determined to solve the enigma, finds crucial clues, but the spotlight shifts to Ace Rogers, Tony Romano's private detective.
Downtown's intrigue escalates as Officer Jimmy and Ace Rogers delve deeper into the case. Clues, discarded items, and suspicious witnesses fuel the investigation's intensity, promising an impending breakthrough in unmasking the audacious culprits behind the crime.
Armed with a network of contacts and city secrets, Ace Rogers retraces Tony Romano's steps on that fateful night. Every detail, from discarded bullets to a distinctive gold lighter, becomes a piece of the puzzle. As tensions rise, a suspicious witness is taken in for questioning, leading to a pivotal moment in the investigation.
Perks for Casino Operators to Stay Ahead of the Game
The plot might be thrilling, but wait until you discover how this slots product can impact any business. Here's why online casino operators should integrate Legendary Ace into their gaming portfolios:
Elevated Player Engagement: The gripping storyline of Legendary Ace keeps players coming back for more, fostering longer playing sessions;
Player Anticipation: The release of each new chapter ignites anticipation among players, driving engagement and loyalty;
Extended Gaming Sessions: Alluring bonus features encourage extended gameplay, increasing player sessions and bet amounts;
Boosted Website Traffic: The intrigue surrounding the Golden Mystery series generates buzz on social media platforms, drawing more traffic to casino websites;
Enhanced Customer Loyalty: Players become emotionally invested in solving the thrilling crime, leading to increased customer loyalty.
Delivering captivating entertainment while fostering enduring player engagement has never been easier. Contact us to learn what we can do for your business. If you're an FBMDS client already, don't forget to request the game in our casino directly with your Account Manager!
About the Golden Mystery slots game
Legendary Ace is the second chapter in the Golden Mystery series, but it's just the beginning of a journey filled with unexpected twists and revelations. Each episode promises new surprises and plot unveilings, creating an immersive experience for players.
This series is a multi-game slots product, with four exciting games, created under a meticulously crafted narrative that unfolds across a phased launch. Stay tuned to FBMDS' digital channels as we prepare to unravel the next Chapter of this story.